Has your smile lost its gleam? Does it need a makeover? Maybe it is time for you to take that next step to achieve that perfect smile you have always dreamt of with dental implants near Mirfield.
It is often expected or believed that your natural teeth are designed to last a lifetime. Sometimes, this just isn't the case due to various reasons. For many years, we have looked for alternative options when our teeth let us down.
Well, here at Greenside Dental Care Mirfield, dental implants could be just what you are looking for to create a smile to be proud of.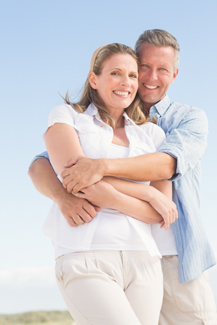 What are dental implants?
Dental implants comprise titanium screws that are placed directly into the bone of the jaw. This is designed to replace not only a single tooth but multiple teeth if required. Over a period of healing known as 'ossesointergration' the titanium screws fuse seamlessly to the jawbone.
This modern technology has been used for over 30 years and is ever evolving; creating the most pain-free and comfortable dental implant procedure for our patients.
Benefits of dental implants
We can offer you a huge array of benefits at Greenside Dental Care Mirfield. Dental Implants are becoming ever more popular with our patients as the availability and convenience improve; which, in turn, reduces the price for all.
Dental implants are the closest alternative to our natural teeth. This is not only in appearance, but they also fit and function like the teeth we always wanted.
Dental Implants near Mirfield are built to last. Our dental implants could last a lifetime. With just some periodic adjustments and regular trips to our surgery, dental implants could give you the long lasting smile you long for.
Not only will your teeth feel renewed, but dental implants allow the natural shape of your face to reappear. You may not have noticed the sag that can appear with missing teeth, but a short course of treatment from us, using dental implants, will reinvigorate and replenish your sunken face to its former gleaming glory.
Give us a call today; you deserve the best smile possible.