Welcome to
Greenside Dental Care

Dentists in Cleckheaton

Do you want a fantastic smile? A new look to bring back your confidence and make you feel younger? Maybe you're simply looking for a friendly practice to maintain a family of healthy mouths...

Greenside Dental Care is a modern family dental practice in offering Dentists in Cleckheaton, Bradford. We welcome new patients for general, restorative, preventative and cosmetic dentistry, as well as for more complex procedures such as the placement of dental implants.

NHS dental treatment is available for children, and we welcome new private dental patients of all ages, whatever your needs may be.

At our dental practice we embrace the latest developments in techniques and technology, and use CAD/CAM digital imaging to aid with same day restorative treatments as well as providing dental implants in Cleckheaton and neighbouring town Mirfield.

Our team comprises dentists, a hygienist and a hygiene therapist, dental nurses, plus a dedicated practice manager and reception team, all of whom work together to deliver the highest standards of dental treatment and outstanding customer care for every patient, at every appointment. The team is enthusiastic, caring, considerate and professional, and we ensure that the highest professional standards are maintained at all times by continuous development of all members of staff.

Everyone at Greenside Dental Care | Dentists in Cleckheaton are passionate about preventative dentistry, and we will work with you to devise a personalised treatment plan to restore you to or help you to maintain excellent dental health. Your hygienist or hygiene therapist will also create a custom-made home care plan, so that you can keep up the good work between appointments.
What our patients say...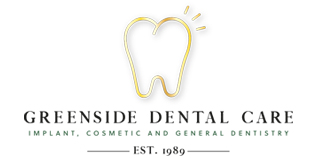 £
Cleckheaton
01274 851582
GreenSide Dental Care
Having enjoyed the excellent care and services of Greenside Dental Surgery for several years, I find everyone there helpful, friendly and reassuring. The whole team go beyond the call of duty, helpfully reminding me of my appointment the day before. More importantly my dental health has never been better.