You don't have to miss out on life just because you are missing one or several teeth. You can now replace your missing or badly damaged teeth with dental implants, which are strong, lightweight and provide a stable foundation for replacement teeth that feel, look and function just like your natural teeth. Titanium implants have been used in dentistry with success since the 1970s and can replace almost any missing tooth with permanent results.
At Greenside Dental Care near Mirfield, dental implants are our treatment of choice for patients who have lost their natural teeth due to decay, gum disease or other oral health problems. We offer comprehensive dental services that include placing the dental implants and restoring them with a natural-looking prosthetic tooth or teeth. Our experienced dentists will create a strong foundation for your dental implants in order to give you a long-lasting, beautiful smile.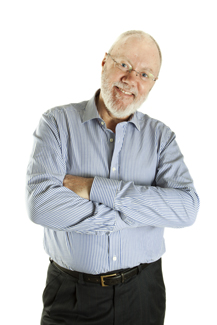 Tell me more about dental implants
Dental implants are small titanium posts that have been designed to substitute missing tooth roots. They are surgically inserted into the jawbone, where they attach to the bone tissue over time, creating a sturdy foundation for replacement teeth.
If there isn't enough bone to support an implant, bone grafts or other procedures to generate bone are often possible. However, patients with several missing teeth can now benefit from new techniques such as Teeth in a Day or All-on-4, where dental implants and tooth restorations are placed in the mouth in only a few hours.
After the area below the jawbone heals, and the dental implants attach themselves to the living bone, an abutment extension is added. This will eventually hold the completed permanent crown, which is custom-made to match the shape and colour your natural teeth. The same process used for replacing single missing teeth can also be used for on multiple teeth. In this case, implant-supported bridges and dentures are employed to provide support and stability.
Achieve your best smile with dental implants near Mirfield
If you are an adult in good health and maintain great oral hygiene, you may be eligible for dental implants. Contact our dental practice today to learn more about your options.