Your teeth are essential for your oral health and your well-being. Not only do they help you chew and form your words properly, they also maintain the structure of your face and the health of your jawbone. However, your teeth are constantly exposed to many conditions on a daily basis and even with great oral care, they are likely to wear down over time and even need replacement. Whether the result of poor oral hygiene, tooth decay, trauma, or tear and wear, missing teeth can cause many problems and need to be replaced.
There are many tooth replacement options available, however, at Greenside Dental Care we recommend dental implants to our patients. Unlike other restorative options, dental implants become an integrated part of the mouth and create a stable foundation for replacement teeth such as crowns, bridges or dentures. Dental implants near Mirfield are ideal for patients who have lost one, several or all of their natural teeth.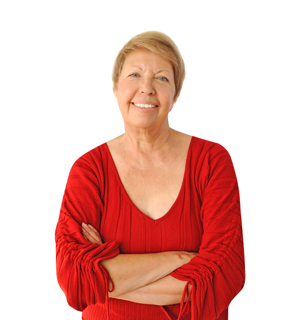 What are dental implants?
Dental implants are small titanium posts that are surgically inserted into the gaps created by the missing teeth in the jawbone. They typically consist of three parts – the titanium dental implant, which is a replacement for the actual tooth root, an abutment that helps connect the dental implant to the replacement teeth and the tooth restoration, which can either be a single crown, a bridge or dentures.
When fixed into the jawbone, dental implants are left to fuse with the bone tissue for a few weeks, before proceeding to the installment of the replacement teeth. This process, also known as osseointegration, is achievable because the titanium in the dental implants has the ability to attach to the bone tissue and help towards its regeneration.
Once the implant sites have healed and the dental implants have become stable within the bone, your dentist will attach an abutment that will hold your replacement teeth in place. Single dental implants require one abutment per dental implant, whereas implant-supported bridges and dentures may require special clip-ons for secure fastening.
Get in touch
If you have missing teeth and you need dental implants near Mirfield, contact our practice to find out whether dental implants are the best option to complete your smile.